landscape sprinkler & drainage system in acadiana
We Keep Your Lawn & Landscape Looking Pristine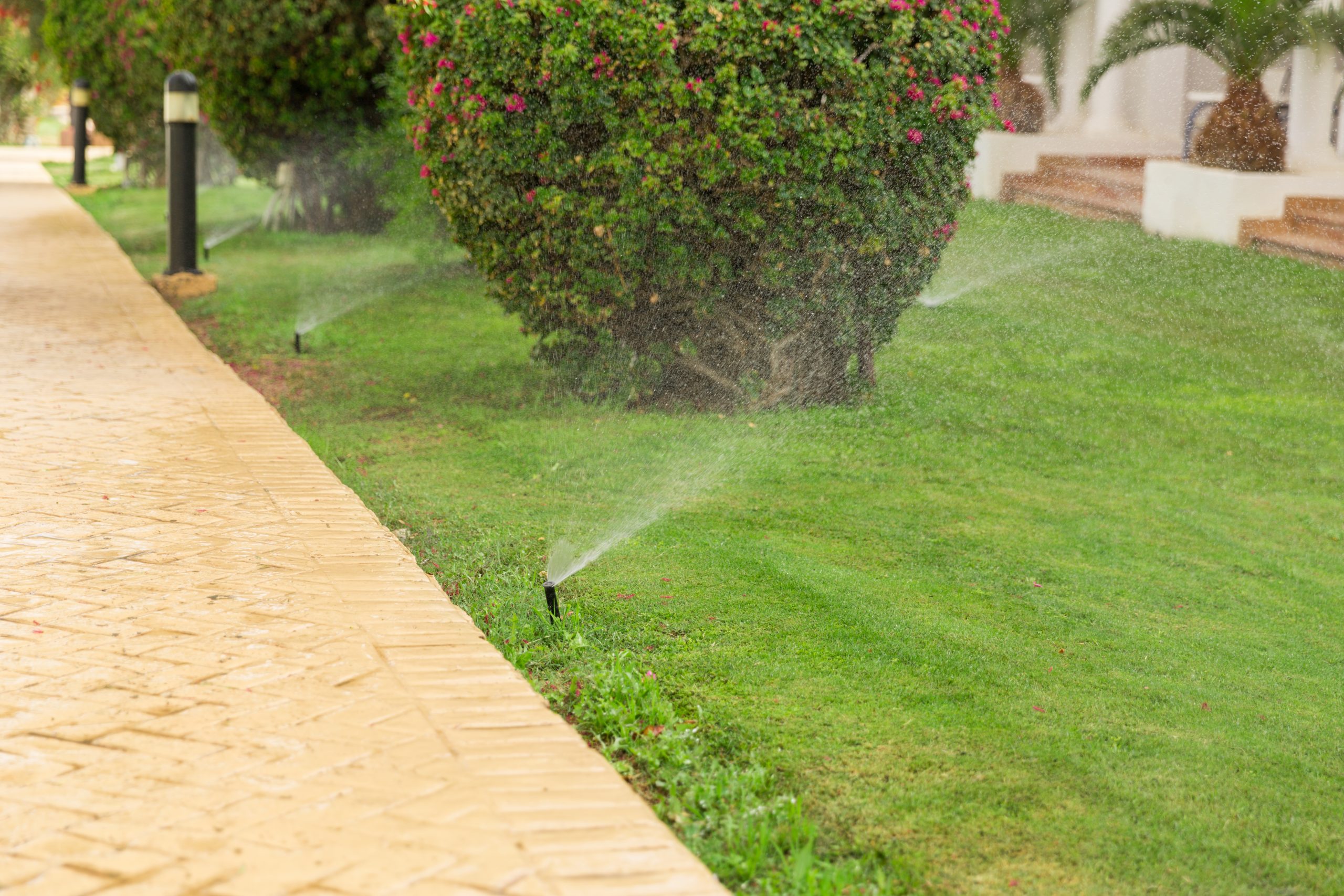 The amount of water your lawn and landscape gets is essential to its health. Too much or too little water can cause damages to your plants and grass. An automatic sprinkler system can ensure that your lawn and garden will receive the proper amount of water. Likewise, proper drainage prevents excessive accumulation of water that can drown your plants. Pristine Lawn & Landscaping can perform an assessment of your property to to determine the best irrigation and drainage system for your home or business.
Irrigation System Services
In South Louisiana, it's important to regularly water your lawn and garden. Keeping your landscape hydrated promotes growth and preserves its beauty. Our team can install automatic sprinkler or drip irrigation systems that runs on a set schedule. It provides peace of mind that your lawn and garden is getting watered routinely. Never worry about watering your lawn and garden again!

Additionally, we provide repair and maintenance service on existing irrigation systems. Our team can perform tests and system checks to ensure your irrigation system is working correctly. For example, we'll check for leaks, proper water coverage, and that timers are functioning. Schedule a service with our team for any repairs or maintenance for your irrigation system.
Drainage System Services
Poor drainage can cause excess water can accumulate around low-lying areas in your lawn, patio, or garden. These standing waters can ruin your landscape by killing grass and other plants. It can also be hazardous for slip and fall injuries, as well as harboring mosquito larvae and other pests. Installing drainage systems can move water away from those problematic areas. Our team can perform a site survey to determine which areas are problematic. Then we can present a solution for an effective drainage system for your property.
interested in an irrigation or drainage system?
Contact Us Today!
Want to receive more information on our irrigation or drainage system? Get in touch with our landscaping professionals. Our team can assess your needs and provide you with a free estimate.